Level
Beginner/ Intermediate
Topics
Innovations in medical technology: Robots, AI and 3D printing
Number of delegates
+/- 40
The United Nations Commission on Science and Technology for Development (CSTD) is a subsidiary body of the Economic and Social Council (ECOSOC), one of the six main organs of the United Nations. It is made up of 43 members and meets on an annual basis to produce reports on Science and Technology for development. It also provides specialist advice and organises workshops to examine more specialized issues on science and technology.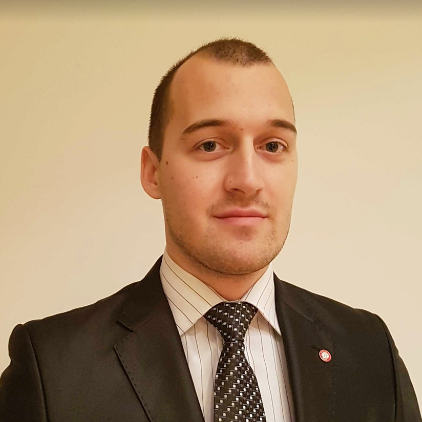 Luka Mandic
Luka Mandic, is born and raised in Belgrade, Serbia. He is young Medical Doctor, graduated at Belgrade University School of Medicine and looking forward to specialised himself in plastic and reconstructive surgery. During his studies he took part in many both local and international social projects mostly as member of Rotaract Club of Belgrade. His interest in politics and history took him to his first MUN in 2015, after which he participated as delegate and chair both in Europe and in the USA in RGMUN and FWWMUN. He is really looking forward for conference in Munich, and also meeting many new brilliant and inspirational young people at IsarMUN.
Matthias Carosi
After completing his bachelor degree in Rome, Matthias moved to Munich to study
theoretical and mathematical physics: he delves into the deepest wells searching for the
answers to the most fundamental questions… which means that most of the time he is
victim of terrible headaches trying to grasp some weird abstract mathematical c
onstruction.
He started attending MUN conferences when in highschool and since then he never
stopped: he has chaired various conferences in Italy and abroad, and CSTD happens to
be the very first committee he directed, back in 2016. As a science geek he always
nourished a hidden love for this commission and now can't wait to hear prolific
discussion on science!
Abdullah Elhakim