Topics
NATO's Role in the Mediterranean
Countering Hybrid Threats
Location
Friday:
Room 006, Kaulbachstraße 45

Saturday/Sunday:
AU117, Geschwister-Scholl-Platz 1
The North Atlantic Treaty Organisation (also known as NATO), is an intergovernmental organisation and alliance that is built on cooperation between its 29 member states. It is centred around working together on areas concerning security and defence, with an aim to prevent conflict and promote democratic values.
NATO was officially created with the signing of the North Atlantic Treaty, also known as the Washington Treaty, on April 4 1949, building of previous treaties between the UK, France and the Benelux countries. At its inauguration, NATO composed of the aforementioned states, plus Portugal, Italy, Iceland, Denmark and Norway, Canada and the United States of America. As of last year, the alliance inducted its newest member, Montenegro.
What makes NATO stand out among similar international organisations is its "mutual defence" clause in its founding treaty, simply put, where one member is attacked, all respond.
Illustrating the importance that NATO places upon trust, confidence, and cooperation amongst its members is that decisions made on behalf of the alliance, is made only by consensus, expressing the collective will of all of its members on an issue.
APPLY NOW
Country Matrix
Bennett Nightingale
Bennett is a Politics student at the University of York, who is spending a year studying abroad in Konstanz. He currently serves as Secretary General of YorkMUN, and has attended conferences throughout the UK and Europe.
What is your hidden talent: I'm colourblind and can't read.
If you could go out to dinner with one politician, who would it be and why? David Baszucki or Markus Persson – it's far too hard to decide.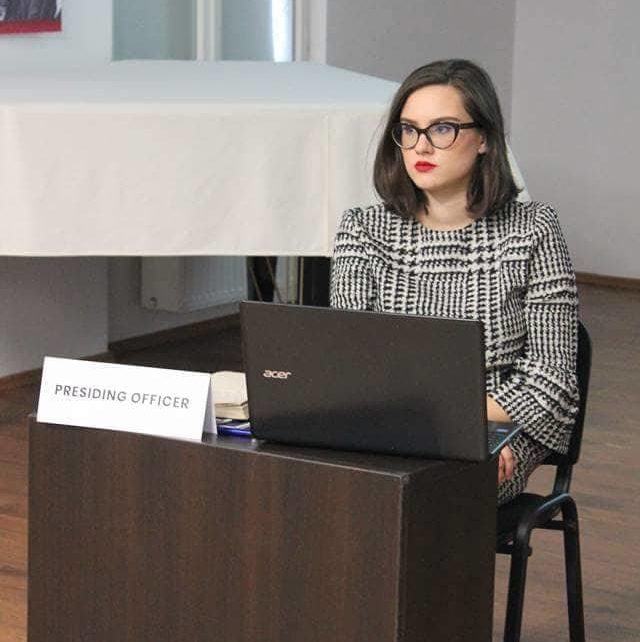 Teja Dobnik
Teja has become a part of MUN community soon after she started her Bachelors of International Relations at Ljubljana's Faculty of Social Sciences. She fell in love with the role of a delegate, passionately defending her country, after attending MUNs southern of the Slovenian border. After getting a taste of what presiding over a committee feels like, she went on to be a chair at different conferences across Europe, including IsarMUN 2017. She successfully helped to organize MUNSC Salient 2018 as the Deputy Project Manager, and will be serving as the President of MUN Slovenia Club from October 2018 and as the Project Manager for MUNSC Salient 2019.
Besides MUNing she enjoys good old 70s music ranging from frisky disco rhythms to powerful rock songs, talking about anything related to the DC Universe (Batman Forever), having guitar sessions with no audience, and binge reading Oscar Wilde.
Her hidden talent: Singing karaoke to ABBA
If I could go to a dinner with any politician I wanted, it would be Christine Lagarde, since I wanted to be like her when I was younger and because I would want to know her recipe to success, her life story, her secret for glamorous silver hair – basically everything about her.
Amanda Teršar
Amanda is a 22-year-old student from Slovenia. Pursuing her bachelor degree in International Relations at the University of Ljubljana she is very interested in international politics, security and diplomacy. She is also a leader of the central region of the Union of the students clubs of Slovenia, a member of its Security Council and an active member of her local student club.
She has first encountered MUN in her first year of studies, when she joined the MUN Slovenia Club, which eventually became her family. She has attended several MUN and MEU conferences in the past three years and started to perceive them as an important part of her life. Meeting new people, enhancing rhetoric and diplomatic skills, and having the best of fun make up for a perfect combination.
In her free time Amanda enjoys attending and organising concerts and music festivals, the more alternative and crazy the better. So if small talk gets you nowhere resort to talking about music and you've earned yourself a friend.
If she had the chance she would go out to dinner with Vladimir Putin, because she wonders if he is scarier than herself.